Ultrashort Gates XS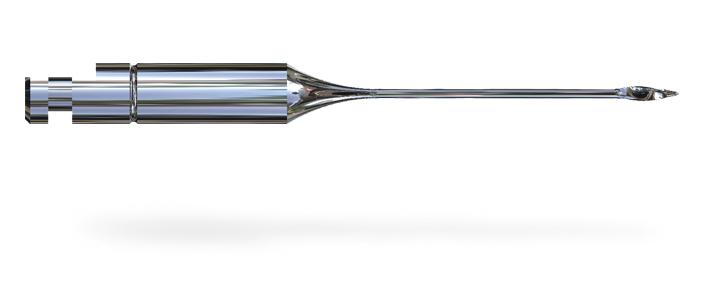 The ultrashort Gates XS instruments are reamers used to widen and straighten the coronary part of the canals allowing better access for shaping instruments. Their use is strictly limited to the straight portion of the canals.
The risk of perforation is significant if these instruments are used in a curved canal or when cutting laterally.
Thanks to their compact size, they allow better access to posterior teeth. Their short handle (10 mm) is particularly well adapted to small-headed contra-angles.
Ø ISO 50, 70, 90, 110, 130, 150
Length: 15 mm
Recommended speed: 1200 rpm
Documentation
XS Gates - Press release EN

XS Gates - Communiqué de presse FR

XS Gates - Pressemitteilung DE